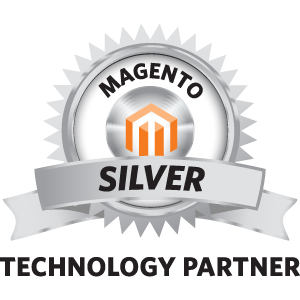 Simplify Bulk Order Processing
Simplify Bulk Order Processing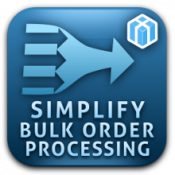 5

out of

5
based on
31
user reviews
Simplify Bulk Order Processing today!
By adding more than 10 helpful new mass actions to the actions drop-down on the Sales > Order grid, this module can save you hours every day when processing orders.
Using this extension you don't have to open each order and process them one-by-one anymore, but now you can process all your orders from the orders grid in bulk. Create invoices and shipments, add tracking numbers to orders, complete orders, change the order status and much more for multiple orders at the same time - this extension will really simplify batch order processing and save you at least a couple of hours every week.
Features
Adds 10 new mass order actions to the order grid actions to enhance order processing
Very fast way to process orders in bulk
Save hours every day by processing orders in bulk
Added actions include:
"Ship order", "Invoice order", "Complete order", "Change order status" and more
No conflicts with 3rd party extensions
Simple installation - upload and use!
NEW | Add tracking numbers when shipping in bulk directly from the Sales > Orders grid
NEW | Ability to combine the carrier/tracking number input field on the Sales > Order grid into one column
NEW | Track orders from the Sales > Orders grid, carrier and tracking number are shown
NEW | Change order status for orders to any custom order status in bulk
NEW | Instantly print PDF documents after invoicing or shipping orders in bulk
NEW | Control the actions shown on the Sales > Orders grid - only show what you need
NEW | Set custom order status automatically after invoicing/shipping/completing orders
Want to process even more orders from CSV/XML files? Want to import tracking numbers?
Check out our
Tracking Number Import Module
if you want to apply mass actions to orders even easier, using a CSV or XML file that you upload into Magento. Using this extension, you can also add tracking numbers in bulk to your orders.
View Demo Installation
Magento Version Compatibility Chart
| Community Edition | Professional Edition | Enterprise Edition |
| --- | --- | --- |
| 1.2.x.x - 1.8.x.x | 1.8.x.x - 1.11.x.x | 1.7.x.x - 1.13.x.x |
Why should you purchase a XTENTO extension?
Well-designed Magento module, not interfering with the Magento core.
Instant download after your purchase & easy installation and configuration.
Free updates and e-mail bug-fixing support included for 6 months.
Code not encrypted and freely customizable.
Developed by a Magento Certified Developer.
More Details
The following new actions will be added to the Sales > Orders action drop-down
:
- Invoice Order: An invoice will be created for each order selected
- Ship Order: A shipment will be created for each order selected
- Complete Order: Order status will be set to "Complete" for each order selected
- Capture Payment: Payment gets captured for invoiced orders
- Invoice / Ship Order: Combination of "Invoice" and "Ship" action - both actions get executed
- Invoice / Ship / Complete Order: Combination of "Invoice", "Ship" and "Complete" action - all three actions get executed, and the order status gets set to "Complete"
- Print Order: After running one of the above action on orders, instantly print the related PDF documents.
- Delete Order: Order will be deleted if status is "canceled" and no shipments/invoices/credit memos are associated
- Set Order Status: Change the order status to ANY custom order status defined in Magento (supports 3rd party custom order status extensions)
It is also possible to add tracking numbers to shipments when shipping orders in bulk. For orders that have already been shipped, a tracking link to track the order will be shown instead.
Screenshot (click to zoom):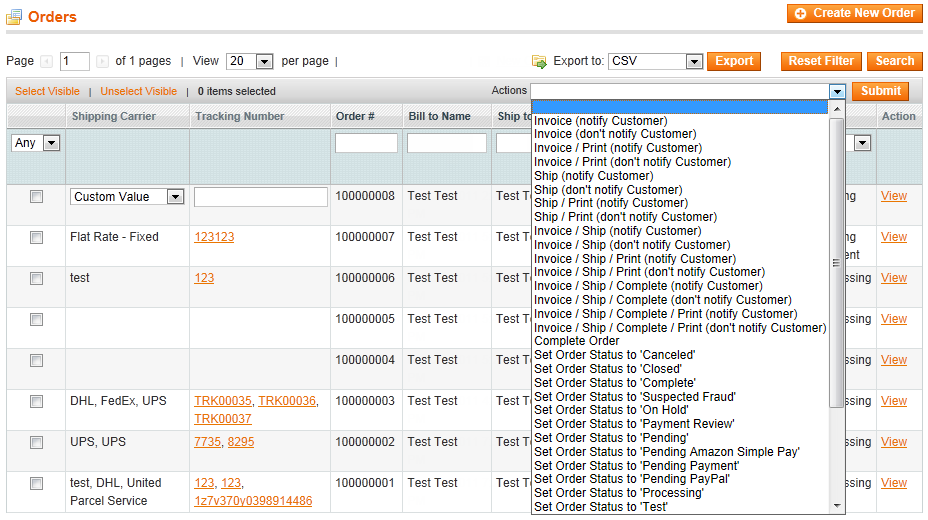 You don't have to show all the actions in the drop-down of course - it is possible to disable specific actions in the configuration section of the module, so you can focus on the actions you really need.
All actions can be set notify your customer (by e-mail (notify option) / no e-mail (don't notify option)) so that your customer knows that their order has been shipped for example, but this can also be done silently without notifying the customer.
If you have any questions regarding this module, please don't hesitate to
contact us
.
Frequently Asked Questions & Support
More information about this extension and answers for frequently asked questions can be found in our
Support Wiki
.