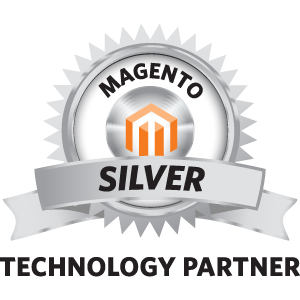 Tracking Number Import Module
Tracking Number Import Module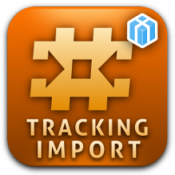 5

out of

5
based on
10
user reviews
Importing order status updates and tracking numbers from CSV or XML files into Magento has never been easier. Using the Tracking Number Import Module by XTENTO you will be able to import invoices, shipments and tracking data into Magento - fully automated!
Automate your order management today and import shipments in bulk.
This extension provides the ability to invoice imported orders, capture the payment (charge the credit card), notify the customer about it, ship the order, add the tracking number, notify the customer that their order has been shipped and also to change the order status after the order has been imported. This will all happen automatically - you don't have to do anything manually anymore. The extension will process the imported file and run exactly what you've configured on imported orders.
Features
Seamlessly integrated into Magento and into the Magento backend
CSV as well as XML import formats can be imported. The import format is completely flexible.
Any field names can be used. Set up using mapping function in the backend.
Very easy configuration section - check out our demo installation
Ability to import files automatically from any local directory or from a remote (S)FTP server
Ability to upload files to import directly from the backend
Files can be deleted or archived after being processed
The built-in cronjob that runs the automatic import can be configured from the Magento backend
Intelligent Import: Already imported orders won't be invoiced or shipped again
Compatible with almost all Magento versions (see compatibility chart below)
NEW | Supports partial shipments - only shipped SKUs/Quantities get invoiced/shipped
NEW | When importing a partial shipment, the order status can be set to a custom order status
NEW | Once all items of an order have been shipped, the order status changes to "Complete"
NEW | If no shipped SKUs/Quantities are imported, the whole order will be invoiced/shipped
NEW | Supports multiple tracking numbers per shipment and import
NEW | Supports download of import files from remote SFTPv3 servers (Secure FTP, uses SSH)
This extension is able to:
Invoice imported orders
Capture payment (charge credit card) upon invoicing
Set invoice status to paid
Notify customer about invoice
Create shipments for imported orders
Ship orders partially (multiple invoices/shipments will be created)
Add tracking numbers to shipments
Add multiple tracking numbers to shipments
Notify customer about shipment, including their tracking numbers
Change order status after partially shipping orders
Change order status after completely shipping orders
This extension has been implemented in dozens of Magento installations already and has proven it is able to import shipment data automatically for months and years. Any doubts? Check out the fantastic
reviews
.
Order Export & Tracking Number Import
This module is compatible with our
order export module
- it's a perfect match if you're looking for a solution to export your order data out of Magento and, at a later time, want to import tracking or shipment data back into Magento.
View Demo Installation
Magento Version Compatibility Chart
| Community Edition | Professional Edition | Enterprise Edition |
| --- | --- | --- |
| 1.2.x.x - 1.8.x.x | 1.8.x.x - 1.11.x.x | 1.7.x.x - 1.13.x.x |
Why should you purchase a XTENTO extension?
Well-designed Magento module, not interfering with the Magento core.
Instant download after your purchase & easy installation and configuration.
Free updates and e-mail bug-fixing support included for 6 months.
Code not encrypted and freely customizable.
Developed by a Magento Certified Developer.
More Details
The import processor for XML and CSV files is very flexible. If you're using very advanced XML or CSV formats, please send us an email prior to your purchase to confirm compatibility with our import processors. You can visit our demo installation's configuration section to get a feeling for what formats are supported. Also, make sure to check out our support wiki for more detailed information on supported import formats.
Credit Memo Import
: We do have a module for importing credit memos into Magento as well. Please contact us, it must be purchased separately.
If you need a feature not listed here, or if you have any questions regarding this module, please don't hesitate to
contact us
. We'll be happy to help.
Frequently Asked Questions & Support
More information about this extension and answers for frequently asked questions can be found in our
Support Wiki
.
Related & Sample Downloads