The tracking number gets replaced in the tracking URL automatically, just use the
variable and the actual tracking number will show up in the tracking URL. It is also possible to output the recipients postcode in the tracking URL by using the
variable. No need to use the non-trackable default "Custom" tracker anymore.
Also, by setting up the carriers tracking URL, you will give your customers the ability to track their orders directly from the shipment email they receive. This very important feature does not work out of the box in Magento.
It is also possible to disable and hide all or some of the default Magento tracking methods (UPS, USPS, FedEx, DHL) using this extension.
This extension is available for Magento 2! Please select the appropriate Magento version in the "Add to Cart" popup when purchasing the extension.
List of tracking urls that comes with the extension includes carriers from
Germany
(DPD, DHL, GLS, Hermes, UPS),
United Kingdom
(Business Post, City Link, DHL, DPD, Fastway, Fedex, HDNL, Hermes, Interlink Express, Royal Mail, Parcel Force, TNT, UK Mail, UPS, Yodel),
Netherlands
(DPD, GLS, TNT, Post NL),
Italy
(Bartolini, Fedex, TNT, UPS),
Canada
(Canada Post, Canpar, FedEx, Purolator),
Australia
(Startrack),
Brazil
(Correios),
Ireland
(GLS, Fastway),
United States
(Fedex, UPS, USPS, YRC) and even more - updated frequently. Not sure if your carrier supports a tracking URL with a tracking number? Looking for the URL? Get in touch with us, we'll be happy to help.
An example tracking URL used for a custom tracking method with a replaceable tracking number variable would be:
http://nolp.dhl.de/nextt-online-public/set_identcodes.do?lang=de&idc=#TRACKINGNUMBER#
The recipients postcode can be output in the tracking URL as well. Just use the
#ZIP#
variable. Example tracking URL:
http://www.postnlpakketten.nl/klantenservice/tracktrace/basicsearch.aspx?lang=nl&B=#TRACKINGNUMBER#&P=#ZIP#
Screenshot: Shipment E-Mail with clickable tracking links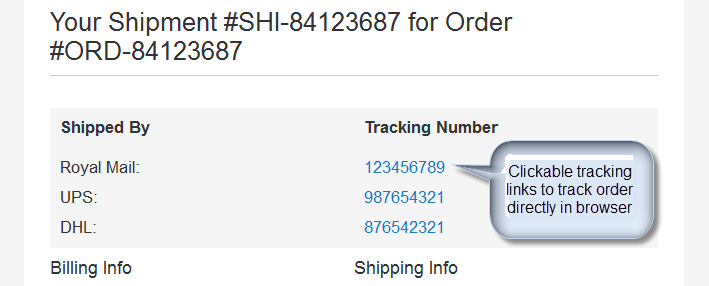 Screenshot: Shipment & Configuration section with ten trackers (Click to zoom)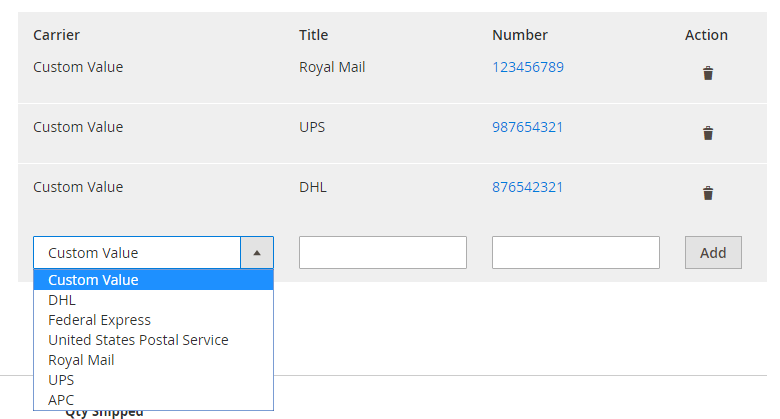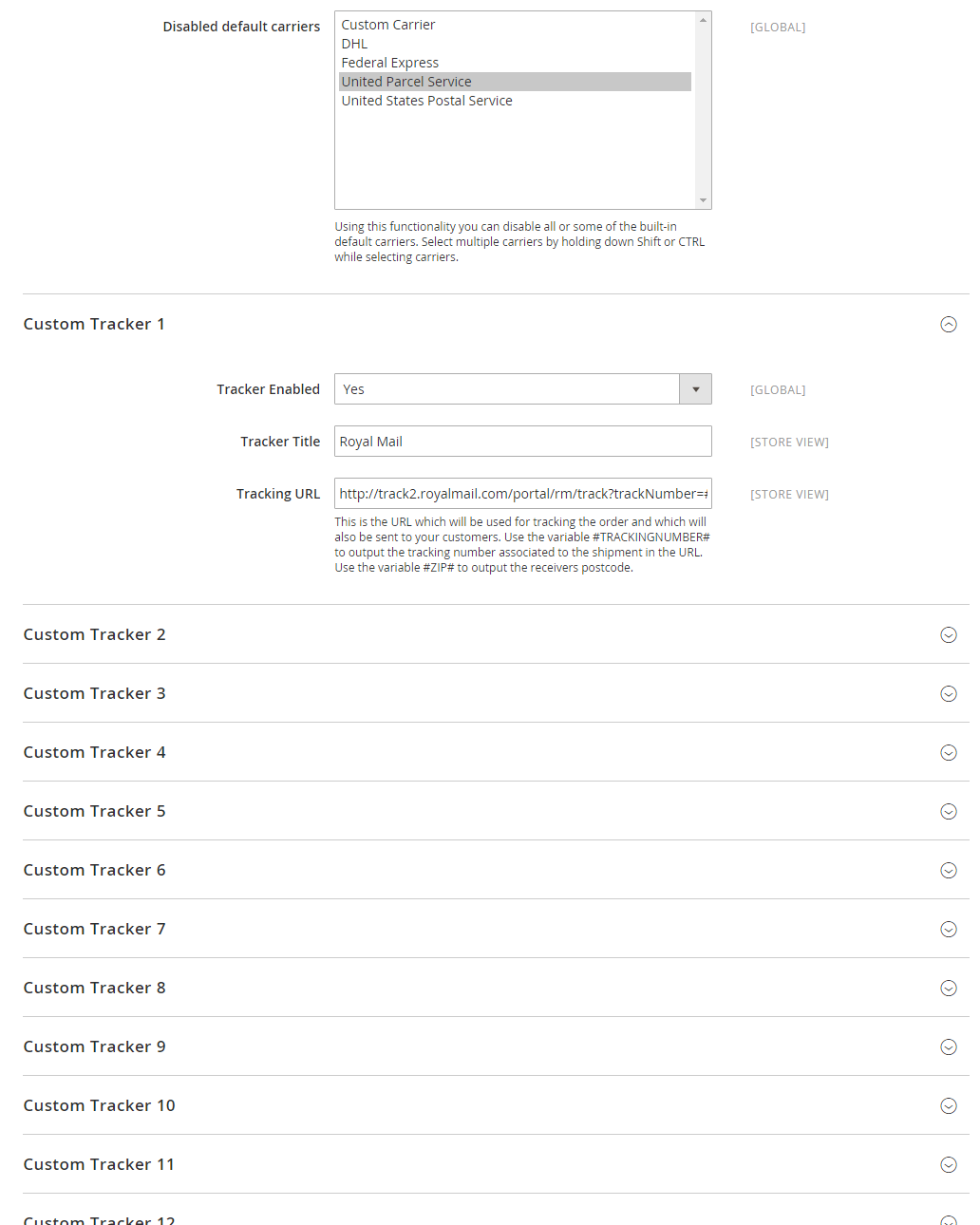 Frequently Asked Questions & Support
If you have any questions regarding this module, please don't hesitate to
contact us
.
More information about this extension and answers for frequently asked questions can be found in our
Support Wiki
.