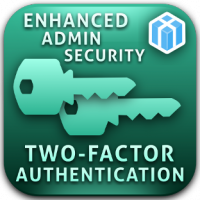 Reviews on Magento Connect
Even more reviews of our extensions can be found on Magento Connect, the official Magento extension marketplace. Be sure to check them out as well!

Another excellent extension (Posted on Nov 15, 2012)

We set this up in a matter of minutes and the only difficulty I had was with Google Authenticator on my Blackberry. For the other users, who had Apple and Android phones, this was very easy to set up.

Having used Xtento for another extension and had great support, I will always look here first as I know I will get a quality product and good support.

Really an increase in security (Posted on Jan 24, 2012)

This extension really gives us a feeling of security. We got hacked last year because of a lost password. All our customer data was stolen. We are pretty sure now this isn't possible anymore - they'd need to have my iPhone as well to log in.

Easy to install. Easy to configure. We love it. Highly recommended.