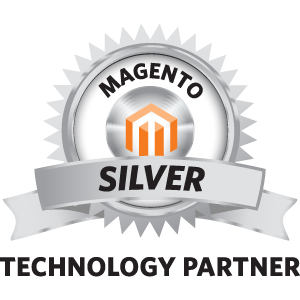 DATEV Integration
Note:
This integration aims at German speaking markets. Thus, the following product description is in German.
Binden Sie Ihren Magento-Shop an Rechnungswesen- und Buchhaltungs-Programme der DATEV an! Grundsätzlich können Sie mit unserer Schnittstelle, die das neue DATEV-Format unterstützt und nach den Spezifikationen der DATEV erstellt worden ist, alle Bestellungen ("Rechnungen") und Gutschriften aus Magento in Rechnungswesen-Programme der DATEV exportieren. Der Export muss im Magento-Admin angestoßen werden; jeweils für Rechnungen/Gutschriften kann dort dann ein bestimmter Zeitraum nach Datum oder weiteren Kriterien eingegrenzt und exportiert werden.
Jeder bestellte Artikel wird einzeln übertragen und entsprechend auf ein Erlöskonto gebucht. Momentan gebucht werden folgende Konten (Falls andere/weitere Konten verwendet werden sollen bitte vor dem Kauf mit uns abklären - gerne erstellen wir ein individuelles Angebot!):
Für SKR 03: 8300 (Erlöse Lieferung 7% USt.), 8400 (Erlöse Lieferung 19% USt.), 8120 (Erlöse steuerfrei Ausfuhrlieferungen), 8125 (Erlöse steuerfreie EU-Lieferungen (B2B))
Für SKR 04: 4300 (Erlöse Lieferung 7% USt.), 4400 (Erlöse Lieferung 19% USt.), 4120 (Erlöse steuerfrei Ausfuhrlieferungen), 4125 (Erlöse steuerfreie EU-Lieferungen (B2B))
In das Belegfeld wird die Rechnungs-/Gutschriftsnummer geschrieben, um später eine Zuordnung zu ermöglichen. Es werden keine Stammdaten der Kunden übergeben, sondern es wird ein fixes Konto für alle Kunden verwendet, dass von Ihnen in der DATEV-Software erstellt werden muss. Falls gewünscht können Stammdaten durch uns ebenfalls exportiert werden, hierfür wären allerdings Individualprogrammierungen notwendig.
Bei Bestellung unseres Installationservices kümmern wir uns um die Installation der Anbindung in Ihrem Magento-Shop. Der Import in die DATEV-Software muss durch Sie/den Steuerberater/den Betreuer erfolgen. Der Import erfolgt unter dem Menüpunkt Buchführung | Stapelverarbeitung | DATEV-Format. Bitte stellen Sie sicher, dass dieser Menüpunkt in Ihrer DATEV-Version existiert.
Fragen? Gerne via E-Mail an
info@xtento.com
.
Hinweis: Die fachliche Korrektheit der bereitgestellten Buchungssätze ist grundsätzlich eine Vorbehaltsaufgabe des Steuerberaters, der für die Ordnungsmäßigkeit der Finanzbuchaltung seines Mandanten zuständig ist. Insofern sollte dieser die ersten Importe betreuen und überwachen. Des Weiteren muss Ihnen bewusst sein, dass der Export auf den in Magento gespeicherten Daten basiert. Nur für was in Magento eine Rechnung/Gutschrift erstellt worden ist, wird auch exportiert. Diese Daten müssen also in Magento korrekt vorgehalten werden. Wir raten außerdem dringend dazu, nach jedem Export die Gesamtsumme in der exportierten CSV-Datei mit den Reports von Magento gegenzuprüfen.
---
Frequently Asked Questions & Support
If you have any questions regarding this module, please don't hesitate to
contact us
.
Important:
Please make sure that your Magento webserver comes with support for the XSL PHP extension. To see if your server supports XSL, please
download (save as a .php file) and run this file
on your server or have a look at the phpinfo() output on your server to see if XSL support has been enabled.
Please contact us before purchasing if you plan on using our Magento Order Export Module along with this integration.
Magento Version Compatibility Chart
| Community Edition | Professional Edition | Enterprise Edition |
| --- | --- | --- |
| 1.2.x.x - 1.8.x.x | 1.8.x.x - 1.11.x.x | 1.7.x.x - 1.13.x.x |