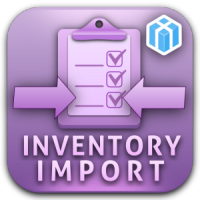 Reviews on Magento Connect
Even more reviews of our extensions can be found on Magento Connect, the official Magento extension marketplace. Be sure to check them out as well!

Awesome (Posted on Mar 18, 2013)

No extention is really good without a good costumer service And when you combine them both you get XTENTO,
sincerely recommend, bought two of their projects and couldn't be more happy

Awesome (Posted on Mar 13, 2013)

We have purchased two plugins from XTENTO for stock import and order export, both of which work great.
We had to customise the stock import tool and decided to use XTENTO's expertise to change it up for us for a small fee. After Sebastian had finished doing his thing we ended up with two plugins that worked exactly how we needed them to and in the process saved ourselves a whole heap of time in development.
The guys at XTENTO could not be more helpful and I would highly recommend them for Magento plugins.

Definitely a wise choice. (Posted on Feb 28, 2013)

Installation is very easy. After the configuration I had some questions and these were answered quickly.

100% satisfied!

Highly Recommended! (Posted on Jan 26, 2013)

Great product. Works perfectly!

This is a must have extension! (Posted on Jan 15, 2013)

Review by

Paul @ DriveOffroad.com

I have used other inventory extensions and custom coded some things but this extension is well worth the money. We also asked for a specific feature and they were able to add it in the latest version. A+

Magento Connect Review (Posted on Jan 15, 2013)

Excellent Product and Excellent Support! I just picked up this software as we have been through a few others. Other products have had issues with the amount of products we have as well as triggering "Out Of Stock". We are using it on enterprise with over 13k products. This software works flawlessly. We also asked about a simple feature to work with +/- values being added to inventory and they were able to add this to latest version. I highly recommend A+.

Magento Connect Review (Posted on Jan 10, 2013)

I have bought 3 modules from XTENTO now. In every case there has been a lot of customization needed. In every case the support received form Xtentp has been exceptional.
In the case of the StockImport Module, the fulfillment company changed their API from what was in their documentation, but despite having to work it out himself Sebastian made it work with 1 day.
Great service and a great product.

excellent support (Posted on Nov 27, 2012)

I bought this module in August, there was a small bug in my store configuration. I emailed Xtento and supplied them with a login for magento and ftp. They fixed it within a day!

Magento Connect Review (Posted on Nov 27, 2012)

Excellent extension and customer support.
Bought the extension in August. I had to deal with a small bug when updating the stock status. I emailed XTENTO and supplied them login credentials. Sebastian fixed it for me within a day. It's now working excellent.

Easy setup, great support (Posted on Apr 6, 2012)

We have had this module in production for over a month. XTENTO was great at making it custom for us. The price was a bargain as it saved us tons of time.